Castor (Ricinus communis) Potential of castor for bio-fuel production
Castor (Ricinus communis) Potential of castor for bio-fuel production
Report frontpage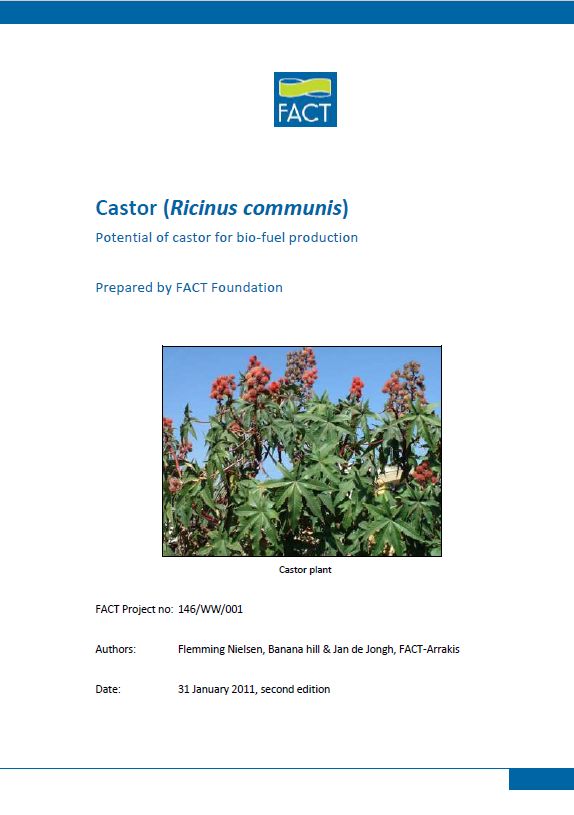 This FACT sheet is based on various inputs, from published papers, internet resources, but also from own experiences with Castor in the FACT-Gota Verde Project in Honduras. Main target groups of this document are parties involved in the development of sustainable biofuels in developing countries (NGO's, small and medium sized enterprises, local entrepreneurs, local governments, local farmers and farmers groups). Our main aim is to generate, collect and analyze information and make this knowledge available for the development of projects, that:
- bring development to the local population with a bio-fuel component;
- increase food security or at least do not threaten food security;
- have positive or at least no negative impacts on the environment and biodiversity;
- reduce greenhouse gas emissions; and
- have a positive energy balance.
This document will be presented as a living document on the FACT website and will be updated when new information on castor becomes available.
We hope the document is useful in making well balanced decisions in new research and
projects involving castor.